April 23, 2022 –

Native Plant Sale & Arbor Day Celebration
The Montreat Landcare Committee is sponsoring the 8th Annual Montreat Native Plant Sale & Arbor Day Celebration. The event will be Saturday, April 23rd from 9:00 AM to 3:00 PM at Moore Field, next to Lake Susan in Montreat. The goal of the event is to "Promote the use of native plants in yards, gardens and landscapes, and avoiding invasive, non-native species". This year we focus on:
the American Chestnut Tree in the forest ecosystem
pollinators and their host plants, especially monarchs and milkweed
raingardens for stormwater management, shade and pollinators
Western North Carolina nurseries will offering a wide variety of native and compatible plants for home and garden. Information programs are scheduled throughout the day. Pollinator and native plant gardening experts will provide a wealth of information. There will be children's activities and Mountain Music. A food truck, Cecilia's Kitchen, will be serving crepes with a Latin twist all day. There will be a raffle of items from local vendors and individuals, with winners drawn at the end of the Plant Sale.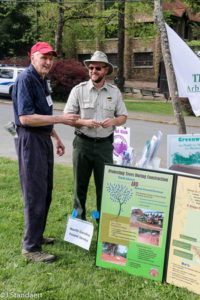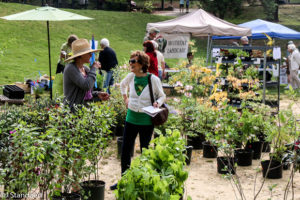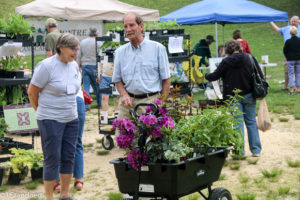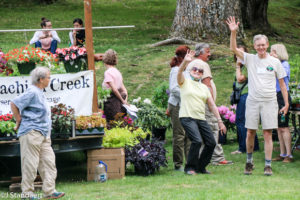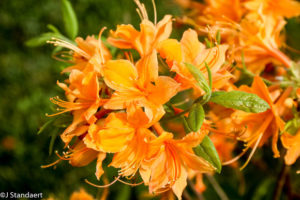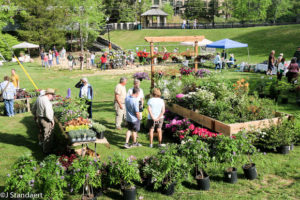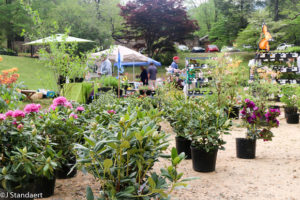 Nurseries and Other Vendors:
Exhibits, Information and Display Tables:
American Chestnut Foundation representative, Samantha Bowers, will share information about the catastrophic loss of American Chestnut trees and efforts to restore them to our yards and forest.
"Be a Tree" and other Children's Activities – staffed by Montreat College students and faculty
"Be a Butterfly" – photo opportunity
Montreat Landcare Committee will share information on preferred native plants as well as invasive plant species to avoid
Monarchs & Milkweed, supporting the Mayor's Monarch Pledge, will offer information from the National Wildlife Federation on pollinators and their host plants, including how your yard can become a Certified Wildlife Habitat.
Rain Gardens – gardening for stormwater management, beauty and pollinators
Firewise information – from North Carolina Forest Service, with added focus on pollinator support and shade plants to safely locate near your home
The Town of Montreat Tree Board exhibit includes the Montreat Environment display panels from 2019 with information on the history of Montreat forests, fires and floods.  Two new panels show a history of the American Chestnut in Montreat and where the trees can currently be found in Town.
Montreat Nature Center will be open with information about the area and other resources like Bearwise materials from NC Forest Service, Parkway Foundation brochures and Montreat Outdoors brochures
Location
Follow Hwy 9 / Montreat Rd through the Gate into Montreat where the road becomes Assembly Drive.  Continue on Assembly Drive about 9/10 of a mile, then turn right on Lookout Rd.  Moore Field will be on your left, just below the banks of Lake Susan. Ample parking is across Lookout Rd in the Anderson Auditorium lot.
Schedule of Events (check the board the day of the event for changes):
9:00 am – Arbor Day proclamation by Montreat Mayor Tim Helms and presentation of Tree City USA recognition to Town of Montreat
9:15 am – Mayor's Monarch Pledge proclamation reading by Montreat Mayor Tim Helms and Town of Montreat
9:30 – 2:30 pm – Mountain Music
10:00 am – Jill Jacobs & Brannen Basham of Spriggly's Beescaping will read from Finding Home: A Story of a Mason Bee, with Q&A on native pollinators. Good for Children.
10:45 – Monarch's Journey: From NC to Mexico and Back by Kim Bailey of Milkweed Meadows Farm. Discover the monarch's remarkable life cycle & epic migration. Invite monarchs into your own garden by growing milkweed and planting a succession of nectar-producing native flowers throughout spring, summer, and fall.
11:30 am – Samantha Bowers, American Chestnut Foundation, presents the impact of Chestnut tree loss and current restoration efforts, including in Montreat
1:00– Renee Fortner, RiverLink, A WaterRICH Landscape – Gardening with a focus on Stormwater Management, including pollinators and shade
2:30 – Raffle drawing – Winners do not need to be present.
9:00 pm — Salamander Night Hike (Limit: 15 participants) with Josh Holbrook and his students. Says Josh, "We might see 100 salamanders on any given night!"
Presenter/Speaker Information
Samantha Bowers, American Chestnut Foundation
Samantha will present the impact of Chestnut tree loss and current restoration efforts
Co-Extinction – What the Loss of the American Chestnut Tree Means for Other Species    When chestnut blight wiped out the American chestnut, a keystone species was removed from our ecosystem and the scale of the impact on the entire ecosystem was an ecological disaster. A keystone species is one in which other species in an ecosystem largely depend, such that if it were removed the ecosystem would change drastically. The American chestnut tree was an essential component of the Eastern temperate forest with tree populations consisting of up to 25% American chestnut. As a late-flowering, reliable, and productive tree, unaffected by seasonal frosts, it was the single most important food source for a wide variety of wildlife from bears to birds to bees. Come find out how the disappearance of the American chestnut tree has impacted other species and what steps are being taken to save the tree and the species that rely on it for survival.


Speaker: Samantha Bowers is the Director of Philanthropy and External Affairs for The American Chestnut Foundation (TACF). Through fundraising and outreach across varying mediums, she promotes TACF's conservation mission. She manages the external grants program, where research grants are awarded to universities across the U.S., as well as 60 formal partner agreements. Becoming a mom during the shutdown of the COVID-19 pandemic in 2020, she now has an active toddler whose first chestnut planting was in Montreat. Along with her husband, she maintains a pollinator-certified garden that's been featured in Home-of-the-Week and garden tours. She holds a BA in Biology from the UNC Asheville and completed Leadership Asheville in 2016.
Renee Fortner, RiverLink
Renee Fortner will present Soak up the Rain – Native Plants and Rainwater Management
Did you know that Montreat averages 45 inches of rain per year? Or, that a 1,000 sq ft roof sheds 600 gallons of water during a 1-inch rain? Abundant rain combined with steep slopes means that homeowners in our region often struggle with runoff and erosion issues. Have no fear: native plants to the rescue! Join Renee Fortner for a presentation on how to design rain gardens and streamside plantings to help manage runoff and provide wildlife habitat, by taking advantage of the amazing diversity of native plants in our region.
Renee Fortner (M.S. Biology) is the Watershed Resources Manager at local environmental non-profit RiverLink.  As an ecologist, home gardener, and naturalist, Renee is continually reminded how the environment around us and our daily lives are affected by the quantity and quality of water. Through her role at RiverLink, she works to raise awareness about the importance of protecting our water resources and leads projects that mitigate the impacts of climate change and human activities on our waterways. She also loves sharing her passion for native plants and our mountain streams with others.
Kim Bailey, Milkweed Meadows Farm
Kim Bailey will present Monarch's Journey: From NC to Mexico and Back.  Discover the monarch's remarkable life cycle & epic migration. Invite monarchs into your own garden by growing milkweed and planting a succession of nectar-producing native flowers throughout spring, summer, and fall.
Milkweed Meadows Farm in Fruitland, NC, Kim Bailey's former dairy farm, now grows and sells milkweed, native pollinator-friendly potted plants, wildflower seeds, heirloom vegetable seeds, cut flowers and specialty fruits, like pawpaw and passion vine, creating healthy habitats for all pollinators.  You can buy Kim's milkweed seed through Sow True Seed (or find a milkweed seeds for your region through Monarch Watch's milkweed market or the Xerces milkweed-seed-finder.)  Kim coordinates Bee City USA  – Hendersonville, creating healthy habitats for all pollinators.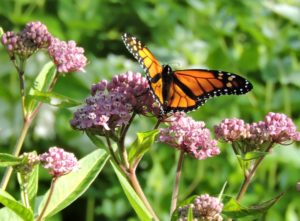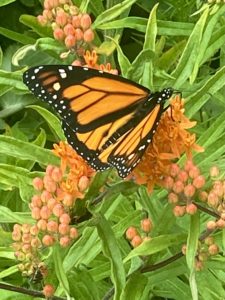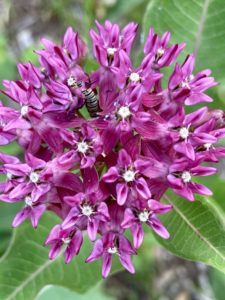 Milkweed Meadows Farm Planned Stock for the Native Plant Sale (while supplies last)
Butterfly Weed (Asclepias tuberosa) – milkweed
Swamp Milkweed (Asclepias incarnata)
Pawpaw (Asimina triloba)
Eastern Red Columbine (Aquilegia canadensis)
Downy Wood Mint (Blephilia ciliata)
Lanceleaf Coreopsis (Coreopsis lanceolata)
Rattlesnake Master (Eryngium yuccifolium)
Great Blue Lobelia (Lobelia siphilitica)
Bee Balm (Monarda didyma)
Wild Bergamot (Monarda fistulosa)
Lanceleaf Loosestrife (Lysimachia lanceolata)
Golden Groundsel (Packera aurea)
Purple Passionflower (Passiflora incarnata)
Yellow Passionflower (Passiflora lutua)
Clustered Mountain Mint (Pycnanthemum muticum)
Hoary Mountain Mint (Pycnanthemum incanum)
Carolina Lupine/Bushpea (Thermopsis villosa)
Culver's Root (Veronicastrum virginicum)
Jill Jacobs & Brannen Basham
Jill and Brannen from Spriggly's Beescaping will read from Finding Home: A Story of a Mason Bee and Q&A on native pollinators.  This is good for children, grandparents, parents and gardeners.  Spriggly's Beescaping provides products, services, workshops, and resources to create environments that support the beneficial pollinators we need, including bee hotels.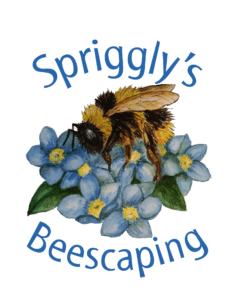 Breakfast and lunch will be available from Cecilia's Kitchen
Brochure for the 2022 Native Plant Sale
For a gallery of images click here. Images are offered with permission of Joe Standaert.
Our History

The idea for a "native plant sale" in Montreat was conceived and adopted as a Landcare project in 2012. We recall the "buzz" of homeowners during the first event, on a bright crisp morning in 2013, and the pleasure of all four of our vendors (and master gardeners) with customer traffic that day. While the original emphasis has continued to be on providing a venue for display and purchase of locally sourced, smaller, perennial native plants, the event grew to include an Arbor Day (trees) component in 2015. Plus, a new series of educational workshops seemed to be a hit with property owners. Three of the original four plant vendors still were with us in 2016. Locating new growers/sellers who trade exclusively in native plant species is a challenge, especially at this time of year, not just for us but other communities as well. Defining the right mix of natives and decorative, long-blooming annual flowers to offer is a work in progress.
What's a Native Plant?

More than ever, native plants should be the preferred choice of homeowners, businesses and institutions for their gardens. A native plant is adapted to local climate and seasons, and it offers advantages concerning drought hardiness and resistance to disease and insect pests. In contrast, so-called invasive plants cause problems in the environment because they may be toxic to native wildlife, while a lack of natural controls can allow rampant growth. Click here for Landcare Fact Sheet #1 with some practical tips on use of native plants.
What Are Invasive Plants and Why Avoid Them?
"Exotics" are non-native plants introduced by human action from another geographic area. Some are accidental, but many have been deliberate, intended to beautify gardens or actually enhance wildlife. Many are benign, but a particular class of non-natives called "invasive species" is dangerous to native flora and even animals. They can choke out favored wildflowers, overgrow plants, and be harmful to wildlife. Montreat invasives include Japanese knotweed, Oriental bittersweet, and even English Ivy. See Landcare Fact Sheet #2 concerning invasives.
True native plants have evolved with their pollinators and the fungi, birds and animals that rely on them for food, habitat or symbiosis; thus they support the natural bio-diversity of the region far better than hybrids and cultivars.